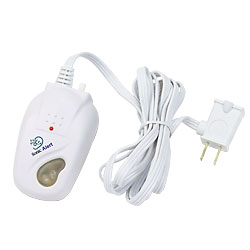 Universal Sound Signaler
The new
USS360 Universal Sound Signaler
is a desktop model with similar features found only in the SA201 and TR75 (receivers). With a lighted switch, "
pluglet
" & new design the USS360 is now a full functioning desktop signaler. The USS360 will alert you to any important sound - phone, telephone, kitchen timer, baby etc. The USS360 alerts you by flashing a lamp or light "ON and OFF" that is plugged into its "
pluglet
" as well as in other rooms where Sonic Alert remote receivers are located.
Please Note: In order for signalers/receivers to communicate with one another, each device needs to be plugged into electrical outlets on the same electrical circuit. If you have any questions, please don't hesitate to contact us via Live Help or by telephone at 800-233-9130 (V/TTY).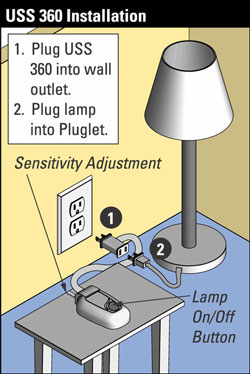 *Can be used with receivers but does not require one